# General Settings
Before you can use the app, you must first accept the terms of use and privacy policy.
Afterwards, click on the menu symbol
in the upper left corner to open the navigation bar. Here you can click on "Settings" and make various initial settings that will make it much easier to enter data when working with the app later on.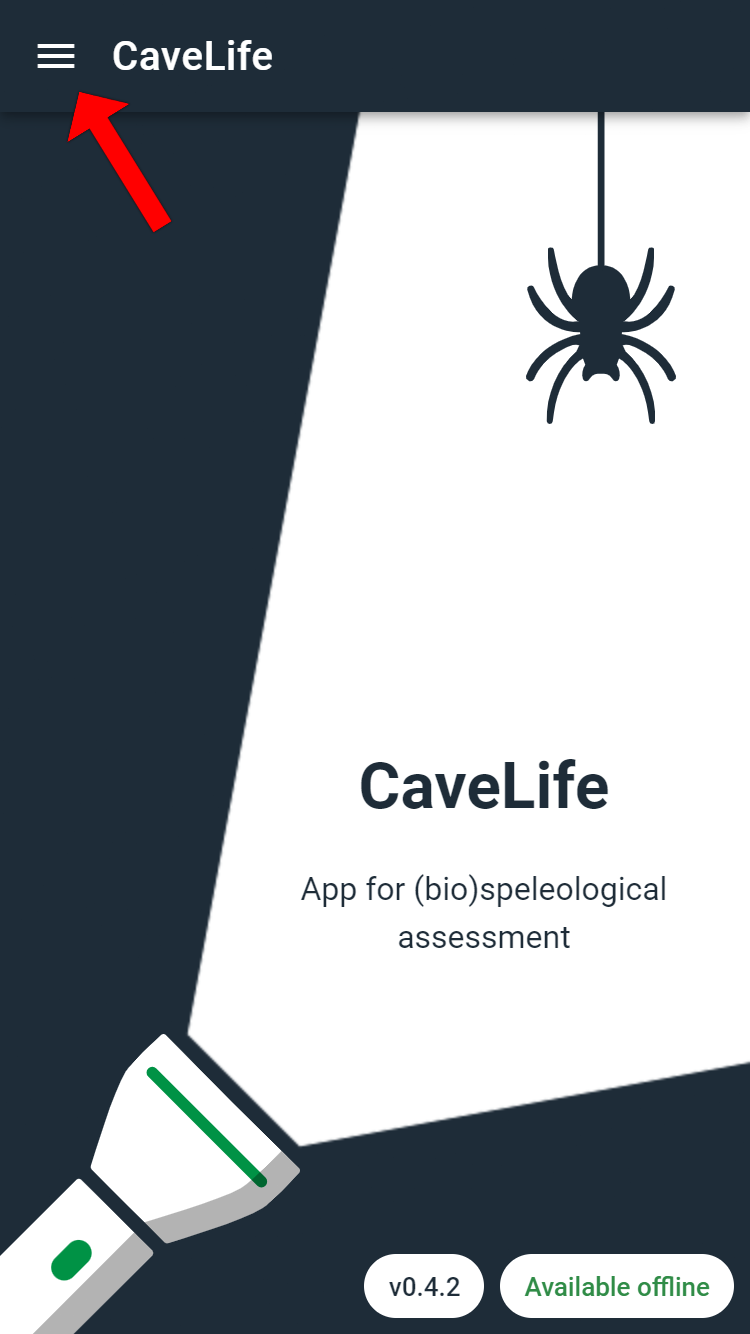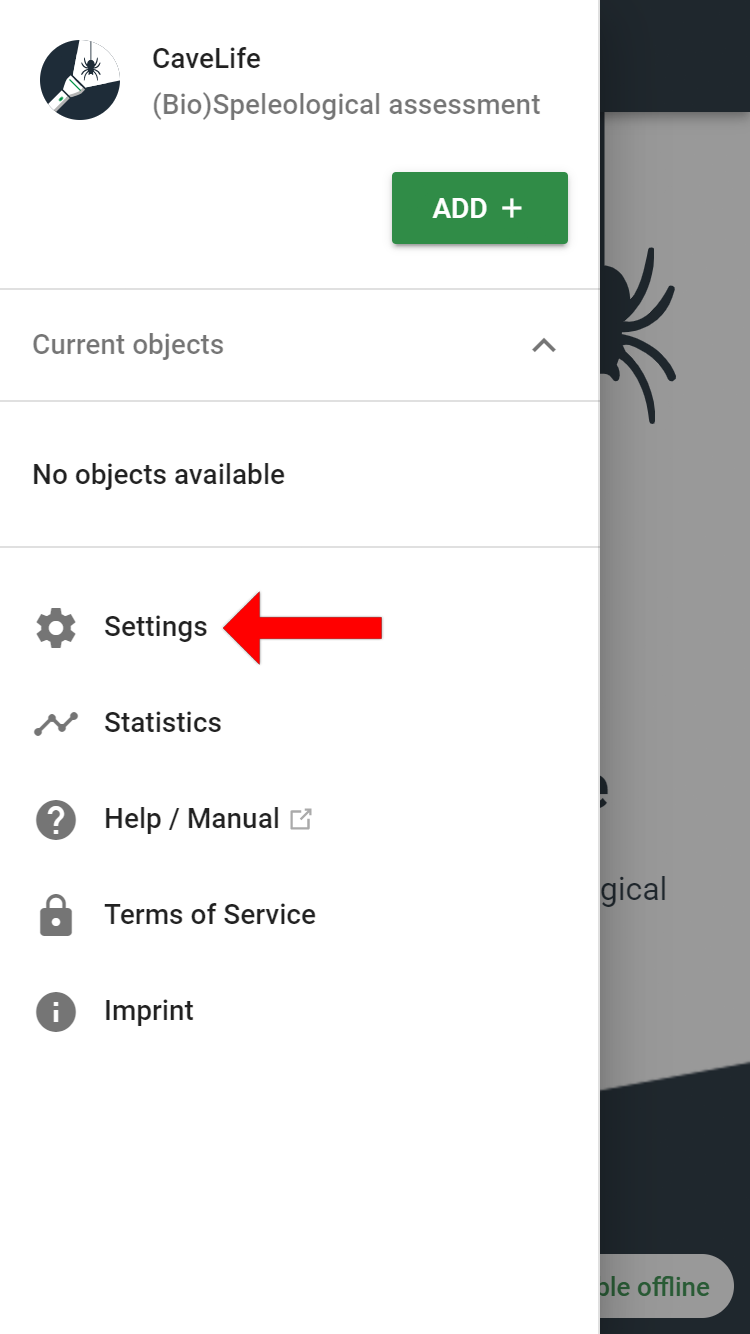 # Settings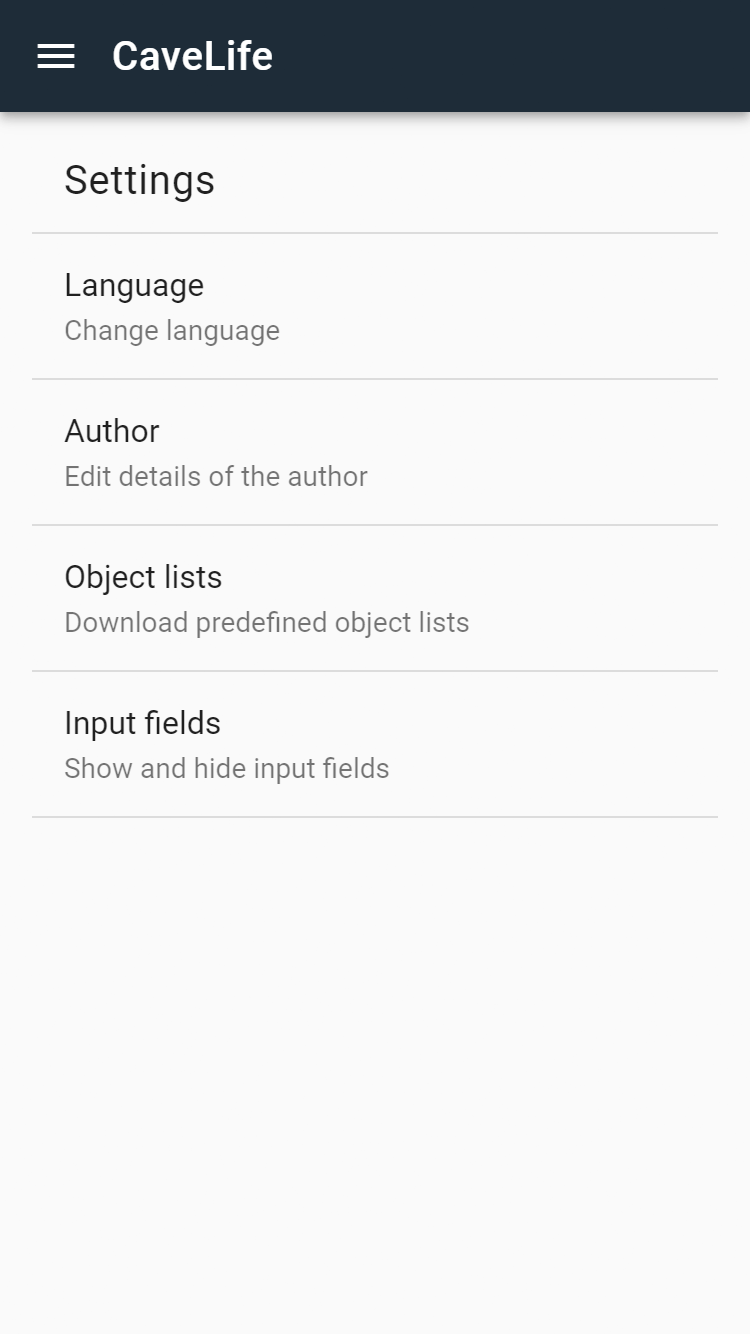 | Menu item | Description |
| --- | --- |
| Language: | Language selection (German / English / French) |
| Author: | Enter the name of the person who entered the data and an e-mail address for further contact |
| Object lists: | Object lists for various regional areas can be downloaded here (only cadastral numbers and object names) |
| Input fields: | All input fields can be shown or hidden by the user. By default, all input fields are displayed. |
Sample input of the author's contact information: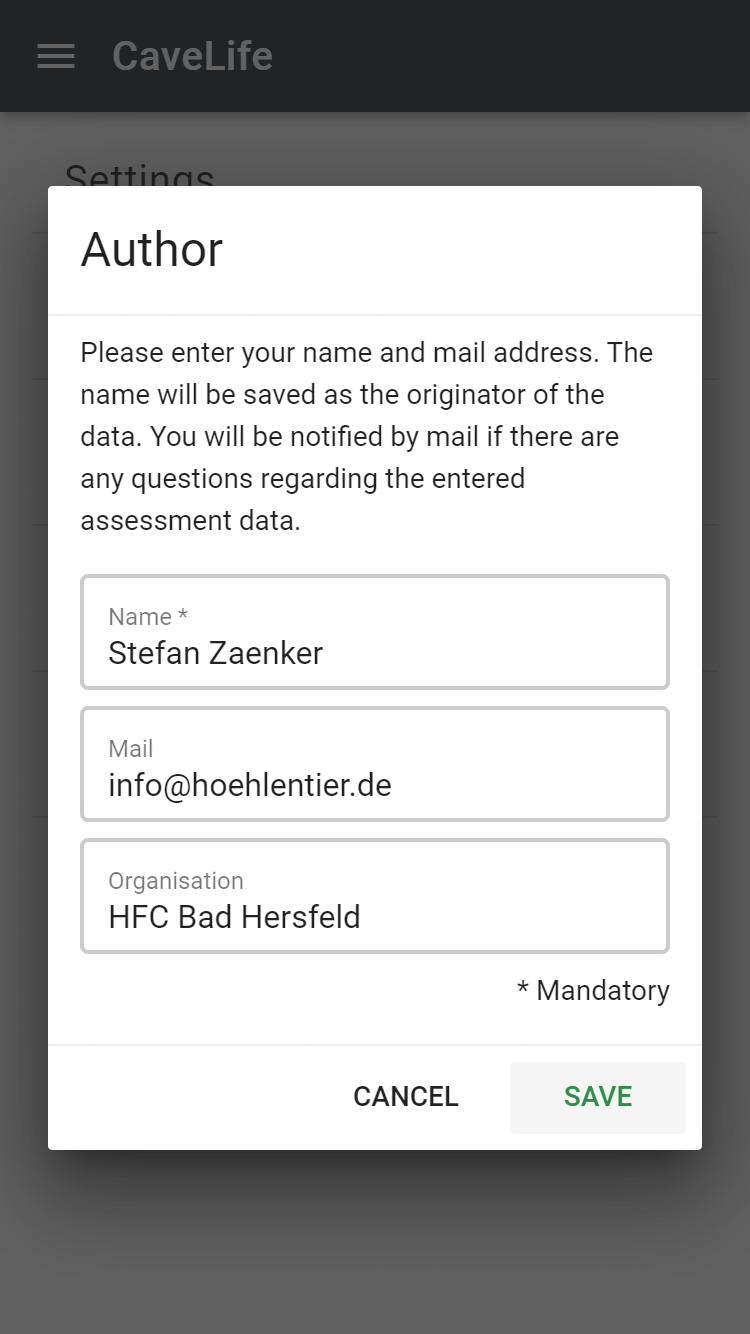 Downloading object lists: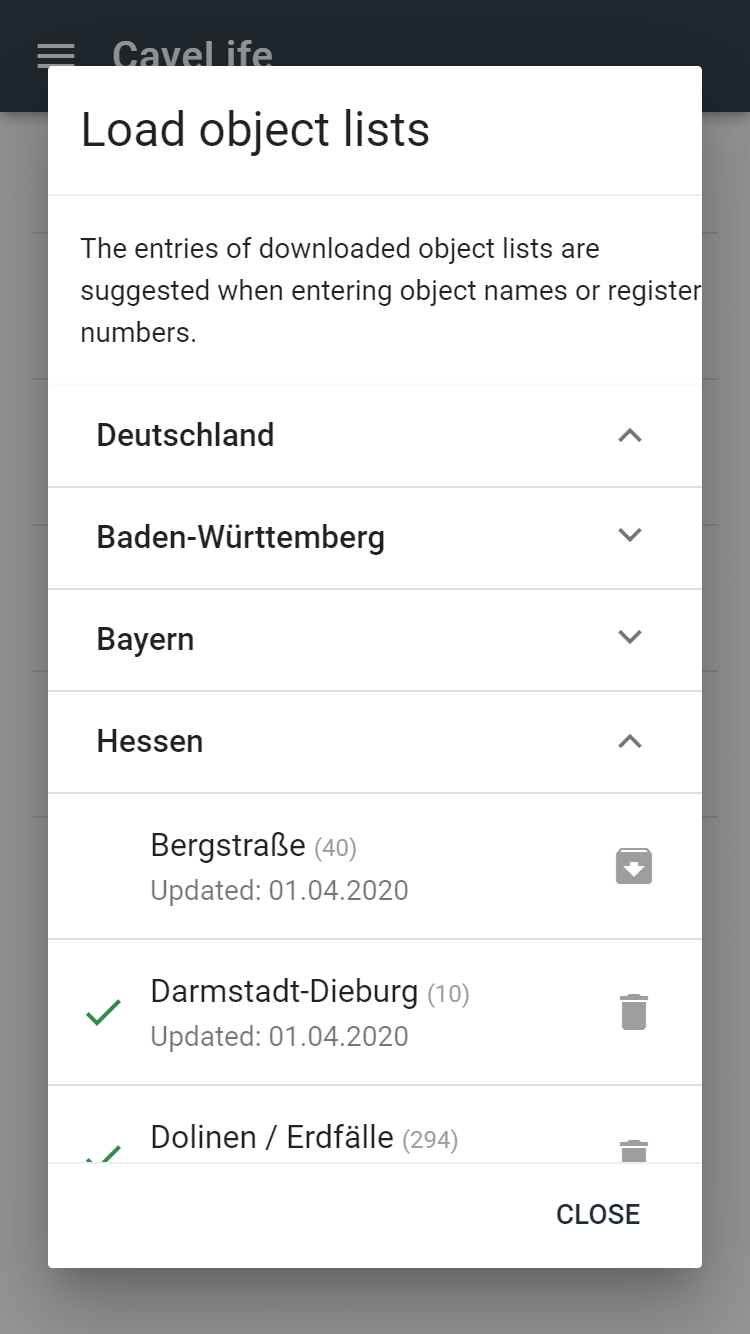 If you have an internet connection, you can download the cadastral numbers and object names for individual regions by clicking on the download arrow behind the list name. This simplifies the entry of objects in the app later on. A green symbol in front of the list name indicates that a list has been downloaded. Lists can be deleted by clicking on the trash icon. Downloaded lists are always available offline.
By clicking on the menu symbol
in the upper left corner, the navigation bar can be displayed again and data entry can be started.